BONUS: A Conversation with Sasha taqwšəblu LaPointe
We are delighted to offer this extended conversation between host Pádraig Ó Tuama and the poet Sasha taqʷšəblu LaPointe. Together, they take a deep dive into the story and language of her poem "Blue," featured in Season 7 of Poetry Unbound, as well as Sasha's beginnings in poetry.
---
Listen to our episode featuring Sasha's poem "Blue," and stay connected with Poetry Unbound throughout this season.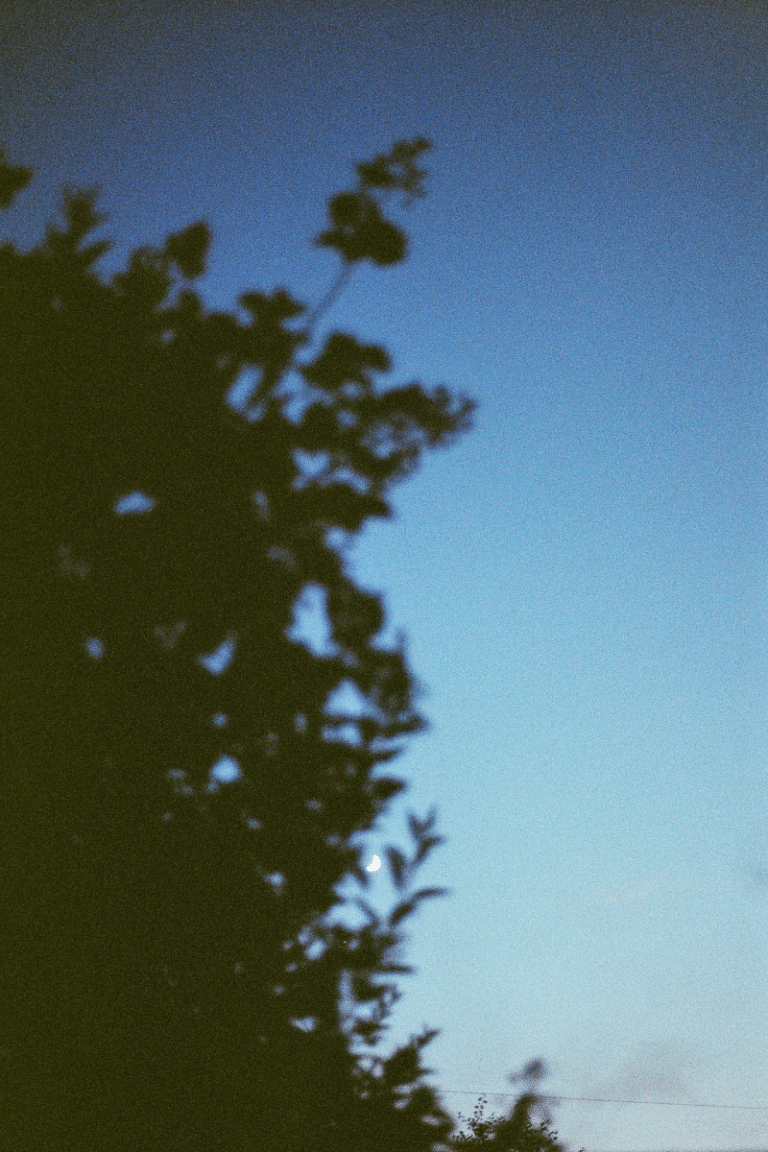 Guest
Sasha taqwšəblu LaPointe is the author of Rose Quartz. She is from the Upper Skagit and Nooksack Indian Tribes. Native to the Pacific Northwest, she draws inspiration from her coastal heritage as well as her life in the city. She is the author of the critically acclaimed memoir Red Paint, and holds a double MFA in creative nonfiction and poetry from the Institute of American Indian Arts. Her work has appeared in The Rumpus, Yellow Medicine Review, Hunger Mountain, and elsewhere. She lives in Tacoma, Washington.
Transcript
Transcription by Alletta Cooper
[music: "Praise the Rain" by Gautam Srikishan]
Pádraig Ó Tuama: Hello friends, it's Pádraig here. This is a Poetry Unbound extra. It's a conversation between myself and Sasha taqʷšəblu LaPointe. We do this from time to time, having a conversation with a poet whose work we're featuring on Poetry Unbound. And I was delighted to have a conversation with her. She was in a studio in Seattle, and I was in a studio in New York City. Her debut book, Rose Quartz, is just out from Milkweed Editions, and it is damn brilliant [Editor's note: Rose Quartz is Sasha's debut poetry collection]. Thanks for listening in and I know you'll enjoy this conversation. We'll start by hearing Sasha taqʷšəblu LaPointe read her poem that we feature on Poetry Unbound. The poem is called "Blue."
Sasha taqʷšəblu LaPointe: "Blue"
"I emerge from our yellow linoleum bathroom blue
at one end of our single-wide trailer
and I have the length of narrow hallway to consider
before reaching the living room blue
Blue!? And I know my mother is furious
You look ridiculous it's all she says
and I do  I had torn the pages from a magazine
lined my bedroom floor with them and studied
those punk rock spiked hair white teeth
high fashion popped collar leather studded glossy photos
strewn across my small space like a spread of tarot cards
telling me a future I would never get to
not out here not in the white trailer rusting amber
thick of trees stretch of reservation of highway
that stood between me and whatever else was out there
record stores the mall parking lots where kids were skateboarding
and smoking pot  probably  kids with boom boxes and bottles of beer
out there were beaches with bands playing on them
and these faces these shining faces with pink green purple and blue hair
blue I could get that at least
I could mix seventeen packets of blue raspberry Kool-Aid
with a little water and I could get that
it was alchemy it was potion-making
but no one told me about the bleach
about my dark hair needing to lift
to lighten in order to get that blue
no one told me that the mess of Kool-Aid
would only run down my scalp my face my neck
would stain me blue
"Blue is what you taste like
he says still holding me on the twin bed
in the glow of dawn my teenage curiosity
has pushed me to ask What does my body taste like to you
his fingers travel from neck to navel
breath on my thigh and here in our sacred space
he answers simply Blue you taste blue
and I wonder if what he means is sad
you taste sad
"taqʷšəblu
the name is given to me
when I am three
to understand it
my child brain has to break it apart
taqʷšəblu
talk as in talking
as in to tell as in story
sha as in the second syllable
of my English name
as in half of me
blue as in the taste of me
blue as in sad
"my grandmother was taqʷšəblu
before me and now I am
taqʷšəblu too"
Ó Tuama: It's so good to hear you read that one out, Sasha. I'm curious — if it's okay for me to launch into some questions — I counted up the amount of times that the word blue is heard. Obviously, it comes across from your name and it comes across from the color blue that's being referred to, but it's 17 times and 18 then if you take the title. And after a while, the word blue or the sound blue just begins to function in a way as a fill-in for other things: for identity, for experience, for yearning, for wanting to be somewhere else, for wanting to grow up, for the encounter with a lover, for the connection with family. It just seems like it's a doorway, this sound to hold it all together. Is that how you see the word blue working in the poem?
LaPointe: It's interesting. I hadn't thought of it that way so specifically, but I think that there's absolutely something going on with the repetition and the sound in blue. I think one of my earliest memories of learning my traditional name, my Skagit name, when my family was trying to teach it to me, they were like, "Well, you carry grandma's name and here's how you pronounce it." The earliest memory I have is them trying to get me to say taqʷšəblu. And they broke it down for me in that way and saying, "You know, talk. Grandma talks a lot. She talks you blue." And so, this sort of sound reference to blue just stayed with me through my whole life.
And then, I remember the coincidence of a partner telling me, "Oh, blue," and then immediately connecting it to my name. And then, of course, all of the connotations that blue has in so many different things, like emotional interpretations of blue are sad, or water, water represents emotion. Blue is so loaded for me. But that original memory is absolutely them telling me phonetically how to say our traditional name. And that is really at the heart of the poem, I think.
Ó Tuama: Yeah. How did grandma feel about being referred to as somebody who talks a lot?
[laughter]
LaPointe: She liked it. She ate it up. She was like, "I know. And everybody listens."
Ó Tuama: And she talks some more.
LaPointe: Yeah, yeah.
Ó Tuama: And so, you were being taught your Skagit name. Could you say a bit more about that?
LaPointe: Yeah, so it's funny too because when people have met me throughout my life or they ask, "Oh, is taqʷšəblu your middle name?" And I said, "No, it's our Skagit name, our traditional name." And so, in Coast Salish culture, we have naming ceremonies. And my naming ceremony happened when I was three and it's an important part of our culture to be gifted a name. And it's a big celebration. There's storytelling, there's a salmon feast. And this idea of passing down a name to someone is strong in our culture. Like I have people who — different elders or folks I will meet in the community — that only call me taqʷšəblu. And it's like a sense of pride and empowerment to carry her name.
Ó Tuama: Yeah. And the name that somebody's given — a Skagit name — is it normally something to do with somebody else in the family or can it go outside that too?
LaPointe: It depends. I think that I'm the only one in our family that is a namesake. In other cases, my mom, my brother, my cousins, they were just given names by an elder, chosen names. But I think I was the first in our family to actually carry a legacy name.
Ó Tuama: Yeah. And was that an invitation into talking a lot? [laughs]
LaPointe: Yeah, right. I think that, well, there was a lot of pressure when I was younger too, where family gatherings and whatnot, she'd say, "Well, you're my namesake, you're going to do important things." And when you're 14 with a shaved head and a Walkman just trying to go to the punk show, you're like, "Yeah, yeah, grandma, sure." I feel far from doing anything important, but she'd always remind me it was a bit stressful. [laughter]
Ó Tuama: I'm seeing it all in front of me, shaved head and a Walkman. Amazing. [laughter] There are so many questions I've got about, like the idea of a name. So many poets write poems about the experience of their name: getting it, changing it, the way that it lives in them, their experience of their name. And in a way, in as much as the word blue is a word that you can trace your life through, your name, one's name, is a doorway into: Who am I? And this poem also does seem to be asking the question of identity of self, identity of culture, identity of community and change. And so, you've gathered all of that in it.
There's that painful line "telling me a future I would never get to." There seems to be this question about: Who can I be? Do I want to be someone different? Do I want a different future? Would that be accessible to me? That there's the personal experience of that question as well as the cultural experience. And all of that seems to be linked to this sound blue that you hold together. Could you talk about the search for self, both individually as well as culturally?
LaPointe: Yeah, I love that you brought up name in general and identity, and I think that there's this duality in my own identity as a Coast Salish woman, as a mixed heritage woman, like having my English name and doing this research and talking to my mom about why my first name was chosen. And in discovering that I was named after this doll was really strange to me. And my mom had a doll when she was a child, this beloved little girl doll with a big Sasha imprint on the back, I think it was the name of the company.
And so, she named me after this doll. And I feel like there was always this sort of duality in me. Dolls to me are very passive and still, and the opposite of empowerment, and these kind of cute, quiet statue things. Versus my Skagit name, which is taqʷšəblu, which following in the footsteps of our grandmother. She was this fierce, amazing Coast Salish storyteller and language revitalization activist and just a total badass.
And so, this sort of conflict existed within me growing up around my English name, that person. And then also stepping into the power of this name that was handed down to me. And growing up in Swinomish, I did live way out in the woods, north of Seattle in the middle of nowhere really, closer to Canada. And when you're young, I think at least for me, I was really enamored with all things in the city, the music scene, the sort of like hustle and bustle of all of that stuff, especially because it was so different than just the vast nothingness.
Now, I look back on it as an adult, I was like, "That was gorgeous. I lived in a temperate rainforest." But at that time, all I wanted to do was get away. And to me, that also represents that conflict of identity: being on the reservation, wanting more and wanting to go see bands play, and wanting to be in the heart of a city. And then, growing up and getting there and coming back to my culture and community and realizing that there was a lot of beauty there as well.
Ó Tuama: Yeah. What's the etymology of taqʷšəblu? Or is there an indicated meaning or — ?
LaPointe: You know, that's also — some folks will ask me — and no shade, but some folks will be like, "Oh, what does it mean?" They're expecting me to say, "Oh, it means like a woman who runs with wolves or swims with orcas." I'm like, "Our names don't mean anything, or they don't mean something directly like that."
Our grandma received her name when she was about my age. She was young and she was with her mom and grandmother and some elders and an elder was kind of scolding her and said, and just out of nowhere called her taqʷšəblu in this way, it was like, "taqʷšəblu, you just need to sit down or something." And that was the first — like we've traced it back to that of this elder just shouted out to her "taqʷšəblu" and gave her that name.
Ó Tuama: And that's been given on to you. You said that she was a language revitalization person as well as a storyteller. I'm curious about the language revitalization work that she did.
LaPointe: Yeah. So she worked with a linguist in the '60s and '70s to put together — when she was a young woman, she started to notice that the last fluent-speaking elders in her community were passing on and with it, you know, taking the language. And she made this decision to preserve it. And so she, with help from other tribal members, there are different recordings, but she linked up with this linguist, I think from the University of Washington, and went around with a tape recorder and recorded elders and recorded their stories and recorded the language and worked to put together the first Lushootseed dictionary and created a written alphabet for the language [Editor's note: Vi taqʷšəblu Hilbert is an author of the Lushootseed Dictionary, a revision of the Dictionary of Puget Salish (1976)].
So now we have full immersion classes. And my nephews and nieces, these young kids in our family, will come up to me and speak fluent Lushootseed and just phrases and everything. And it's so beautiful and so incredible to see. Being a woman in my 30s and being like, "I don't know how to fluently speak our language." I'm learning. And it's far more difficult when you're older, I think, to grasp a language. But it's so cool to see my six-year-old nephew just rattle off Lushootseed phrases and that's so much to do with the work she did, creating the alphabet, creating the written language.
Ó Tuama: What an extraordinary legacy she gave. And that's a legacy too, obviously, that kind of stands up in terms of language eradication and the eradication in policy that people had been put through that she then was resisting.
I've heard some other people — and I mean, I'm Irish, and the question about the Irish language and the deliberate policies over years of colonization there too. You know, we have a phrase, "tír gan teanga, tír gan anam," "a land without a language is a land without a soul." And the way in which policies to reduce the capacity of a community for their own self-organization often begin by decimating language.
And there can be a sense of exile from your own language when you're learning it in your own country, on your own land, like where the language is from and where it's been spoken for centuries upon centuries to suddenly be in a situation like you describe where you're thinking, "I'm learning it in my 30s." There's grief that comes with that as well as empowerment.
LaPointe: Absolutely. And I think the phrase you just shared reminds me, there's a documentary where in an interview our grandmother says, "Without language there can be no culture." And it just reminds me of that, like having the colonizer come in and erase this language. It is a cultural erasure, it's erasing part of who we are as a people and our teachings, our stories, and the Coast Salish legends I heard growing up.
Ó Tuama: What's the state of language preservation now and language revitalization? I mean, it sounds like there's some flourishing as you speak about your nephews and nieces.
LaPointe: Yeah, it's growing. It's incredible. There are so many full immersion programs. There's so much availability as far as you can get online and go to, I think it's the Tulalip website where they have interactive language lessons, even just online and it's so beautiful. Another example, too, at the Rose Quartz book launch, it was really beautiful. Some folks came out from the community that I grew up in Swinomish. And as we're chatting and talking and signing books and stuff, they would thank me in Lushootseed. And so, I got to hear this conversational Lushootseed just kind of happening. And it was really beautiful.
I'm out with my mom sometimes. We were at a native arts market a while back and she greeted all her friends speaking fluent Lushootseed. And so, I feel like when my grandmother started the language revitalization, there was a handful of speakers. And now there's young people, there's videos online of people speaking Lushootseed. It was really amazing.
A while back when I was performing with a band to get up and do spoken word and practice and use some Lushootseed phrases in our music, that was really empowering. So, I feel like it's not as nonexistent as it was before.
Ó Tuama: Wonderful. I wanted to go back to the poem. I was struck by some references in the poem that I was curious about. You'd spoke about those "punk rock spiked hair white teeth." And then, a couple of lines later, you're talking about the "white trailer" and then later on about the bleach, "my dark hair" and "needing to lift, to lighten." So, I'm looking at "white" and "white" and "bleach" and "lighten" and seeing those words separate from the particular lines they're, in where they're just describing something particular, but there's an experience that's being put across here too in terms of the repetition of "white" and "light" and "bleach," which seems to me to be about asking for accountability and asking for justice. Is that what's happening in those lines?
LaPointe: Yeah, absolutely. That's part of it. I think part of it is calling out and calling attention to the way I grew up on the reservation I think isn't unique. I think a lot of reservations across the country suffer the same issues of poverty. And there's like this — for a time, we had no running water or power while we were trying to get situated. And especially, Swinomish being right across the channel from this sort of postcard pictures town called La Conner, which was predominantly white if not all the way white, with kite shops and ice cream shops and saltwater taffy, you know the type that kind of quaint waterfront town where you can buy watercolors of herons or whatever.
It was like that, right up scooted next to the reservation. And I always found that really disturbing. It even as a child confused me and made me question things as to be like, "Wait a minute." And then, of course, as I grew older and learned more about the history of the land and the settlers coming to occupy our land, being like, "Wait a minute, this is so unfair." And I think that that comes up in my poetry again and again because it's something that I wrestled with my whole life of kind of growing up in the poverty that comes with a reservation and then that juxtaposition of wealth right across the water. So yeah, that's an element.
But also, there's a personal identity thing, sort of conflict going on too, because growing up in Swinomish, my mom is Coast Salish, my bio dad is white, and so I am mixed heritage. I am half-Native and I didn't look like my siblings. We had a very mixed family. And I didn't look like a lot of the other kids on the rez. And so, I was very confused as a young child as being like, "Wait a minute."
And I remember the kids in La Conner, we were all sort of funneled into elementary school across the water. There was no tribal school on the reservation. We all had to attend the same small school. And really young, I learned that the white kids were mean to me. And then some of the kids on the rez that weren't my immediate family were mean to me. And it was this realization that I was too Indian for the white kids and too white for the Indian kids. And I was like, "Where do I belong?"
And so, I think that that shows up a lot in this poem as well, or in a lot of my poems too. But specifically, in this one, kind of being enamored with these magazines in the nineties that showed edgy punk kids and they were really fashionable and really cool and I was like, "Oh, I want to be that." But then kind of questioning, "But I also don't look like that, I'm not them, but I'm also not these other kids as well."
Ó Tuama: And did you really mix 17 packets of blue raspberry Kool-Aid?
LaPointe: I did. I did. [laughter] I made a mess of our crappy little bathtub. I remember my family was going out to the movies that night and they made me stay home because they were so angry. They were like, "What have you done?" My whole face and my hair is dark, dark brown. It's basically black. And so, none of it showed up in my hair. All of it ran down my face and stained it no matter how much I scrubbed. And I remember my parents just looking at me and being like, "You're staying home tonight and you're scrubbing the bathtub."
Ó Tuama: And then, nobody could have the blue raspberry Kool-Aid either.
LaPointe: Yeah. My siblings were also super bummed. They were like, "That's the best flavor." [laughter]
Ó Tuama: Seventeen packets is a lot.
LaPointe: But I think too, even in sharing that experience was in a way talking about, because I had heard from kids in school that, "Oh, you can just dye your hair with Kool-Aid and it stains it." Of course, I didn't really put it together that the kids who were sharing this were all blonde [laughs] and I didn't put that together.
Ó Tuama: There's a way in a variety of poems throughout the book where you speak about sex, speak about the exchange of it in terms of consent, the delight of it. And then, in this here too, there's this erotic exchange and in it, there's this experience of how it is that you are experienced by somebody else. "Blue you taste blue." I'm interested in how it is that you use sex throughout your poetry and especially here in this one.
LaPointe: Yeah, I think the reference to this early childhood love and intimate experience was a way to call out that this was one of the first and few experiences of my youth that was actually safe. And I think with this person who was a very safe person and careful with me and respectful and really delicate with me. And I think that in that brief exchange, his — even ability to call that out and speak to that rather than what other teenage boys might have done or said, I think just spoke so intensely about his character and how that was really important for me. Like yes, it was also a way to talk about sadness and trauma, but it was also saying something about my encounter with him in general being like, this is a safe and kind of nurturing person, even though it is a teenage boy.
Ó Tuama: Yeah. To be in the situation to trust someone enough to say, "What's my body taste like to you?" That indicates a very safe experience because you can only offer a question like that in the hope and the expectation that you're already in an encounter where it'll be answered.
LaPointe: Right. And speaking of different areas where it shows up, there's a very similar scene that comes up in a poem that takes place years and years later as an adult on tour with my ex-husband, I think we're in Sweden, and I was like, "Oh, this is a very similar experience, but the tone is so much different." The tone is sort of foreboding and ominous. It's this brief moment of intimacy and kind of wildness. I think we're literally above rafters over a stage somewhere being kind of wild. But it's so interesting to me that I caught it where I was like, "Oh, this is the same kind of intimate moment, but in such a different tone." Because the purpose of that poem was to set up what was to come in that relationship sort of dissolving.
Ó Tuama: When did you begin to turn to poetry, Sasha?
LaPointe: I have a very I dare say clichéd answer. People are like, "Oh, typical." And so, I was like, "Maybe I should stop saying that." But it's honest.
Ó Tuama: I'm curious where it goes. Yeah.
LaPointe: When I was a teenager going to Emerson Alternative High School, like one town over from the reservation, obviously there was no alternative high school for bad teenagers in La Conner, Washington, so I had to go a half hour away. But I had this incredible English teacher and she was super cool, and I think she gave me a copy of Girl Interrupted. I was in like ninth grade and she was like, "You're going to love this. It's the same place that Sylvia Plath stayed at." And she introduced me to Sylvia Plath and Anne Sexton. And I was like this clove-smoking, little goth teenager and I thought it was the coolest thing ever and kind of fell into that world in a really heavy way. And it was also during a really tricky time in my life where I was spending a lot of time hitchhiking and running away from home.
And one of my first — I had managed to scrape together enough for a Greyhound bus ticket. And I was on the bus ride from Skagit Valley to Seattle, which was probably an hour. And halfway through the ride, I started having this what I know now is an intense panic attack. And I didn't know that at the time. I started freaking out and I didn't know what to do, and I just started tearing through my backpack and looking for something to write with. And all I could think of was this quote from Sylvia Plath that I had learned because of this cool English teacher, which was: I write because there's a voice inside me that will not be still.
And I tore through my backpack and found a napkin and a pen and just wrote on every single inch of that napkin. And it calmed me down for the rest of that Greyhound bus ride. And I think that was when poetry became the thing.
Ó Tuama: I mean, there's nothing typical about that. It's extraordinary. It's very moving to hear it.
LaPointe: Oh, thank you. I feel people kind of roll their eyes and go, "Oh, you liked the confessionals, like big shocker."
Ó Tuama: I find that to be a very limited imagination about what the "I" in a poem can do. Who else did you read then? You mentioned Sylvia Plath. Who else have you turned to?
LaPointe: Oh, well, then fast forward years later, when I was attending the Institute of American Indian Arts and…
Ó Tuama: In Santa Fe?
LaPointe: Yeah. Yeah. And I wasn't sure if I wanted to go into creative writing or studio arts. But I think it was my sophomore year at IAIA and they sent me and another student to this really cool poetry program. They had a scholarship for students to go to the poetry program in Idyllwild, California.
And I hadn't really engaged with poetry since teenagehood, so I'd had a big break from it. But I went to this poetry workshop in California and had a workshop led by Matthew Dickman, the Portland-based poet. And within like two minutes of his welcome and lecture, I was just totally taken. I was like, "Oh my God, this is amazing." He was so great and turned me on to a lot of other poets and just now I finished, I think a book that I'm so obsessed with right now, Tayi Tibble's Poūkahangatus. She's a Maori poet…
Ó Tuama: I know, yeah.
LaPointe: …An incredible human. So, I also love the work of Tommy Pico obviously I'm really drawn to Indigenous poetry and especially Indigenous poets like Tayi, like Tommy who are writing, of course, it's an Indigenous experience. It's poetry through an Indigenous lens, but they're not afraid to write about things that are unexpected. And I think that that's really important. So I gravitate towards that work. I'm really loving Tayi's work.
Ó Tuama: Yeah. Tayi's brilliant.
LaPointe: Yes.
Ó Tuama: I wonder if you'd mind if we could talk very briefly about one of the brother poems, "What He Should Have Had."
LaPointe: Oh, right.
Ó Tuama: It's on page 31.
LaPointe: Thank you. You are so much faster than me.
Ó Tuama: Partly, it's my own curiosity quite aside from Poetry Unbound about poems that speak to experiences of conflict. And I love the subtlety of this poem and the complexity of it.
LaPointe: Thank you.
Ó Tuama: I'd be fascinated to hear you read it and then I have a question or two.
LaPointe: Yeah.
"What He Should Have Had"
"It's not fair says my
brother talking at me over
his pint glass
"I belong on a yacht we 
had that you know we 
had a yacht 
"we never had a yacht
you mean one of mom's boyfriends did I poke
at the red-filmed ice of my spent Bloody Mary
I order another as my brother continues his story
of what we should have had
"all that shit he
says those rich 
guys those condos 
in the city
"but she moved us to 
Swinomish
"at this there is a long sigh an
eye roll another beer in his
fist and he drinks it angrily
"and I am noticing
how handsome my
brother is
"his pitch-colored hair his jaw
his big smile how he looks
like Superman like Freddie
Prinze Jr. in some romantic
comedy made for teenagers
in the nineties
"driving back up the coast to
our ancestral home I sleep in
the woods send him pictures of
whales and a roadside motel
we stayed in as kids
"but he's busy with his
list of all the things we
should have had
"he is writing them down
and marking them off
"when we say goodbye I
watch my older brother try
not to cry
"I tell him to be less
angry
"but it's too late my brother has
already pulled out his boning
knife
"look what happened to you 
"he repeats it
"he carves a fish-shaped hole
right into me
"look what happened to you"
Ó Tuama: Where that poem ends is extraordinary, Sasha. I'm fascinated by the ending. I've got lots of other questions about what goes on through the artistry of the poem, but that ending is so interesting. Could you talk about the ending?
LaPointe: Yeah. I think that there's something intuitive, you know, when we're trying to make sense of a feeling or make sense of something hard. And this particular memory with my brother is one of the hardest memories and one of the last memories I have with him. And I think that there's sort of this urge to make sense of it. I think that even if I'd wanted to explain it and unpack it further, it's almost too delicate and too hard. And so, all I could really end with is I think what was at the heart of what he was saying in that moment. I wish I had more of a craft-based, "Oh, of course," response. But it's so rooted in emotion for me and sort of processing one of the last conversations I've had with him that I really couldn't see it ending on any other —
Ó Tuama: Yeah. And that fish-shaped hole?
LaPointe: Yeah, and I think that fish obviously come up a lot in my writing, in my poems, my essays. But to see my brother kind of — and this goes back to because my brother's also Coast Salish and sort of denying his culture and refusing to come back to the community, to come back to family. To me, he's denying what feeds us as Coast Salish people. And fish — salmon — is a sacred resource. And so, all I could think about is how he was denying himself that, and then trying to push that on me, taking the sustenance out and taking this nurturing and sacred resource away from, I don't know if that makes sense, but…
Ó Tuama: It makes complete sense. I'm curious how you'd finish that sentence though, "Take this nurturing resource away from —"
LaPointe: Well, I think that in his way he had come to terms with that he was walking away from it. And then by asking me to do the same, by like carving "a fish-shaped hole" in me, trying to ask me to walk away from it as well, which I think — I don't know if I go into in the poem enough for readers to understand that part of it — but it was very much him kind of saying, it's because of our nativeness that bad things have happened to us. And so, in his statement, I think he was really trying to take that sort of sacred resource and that part of my identity away.
Ó Tuama: The poem's very intelligent about anger and anger that happens in the context of people who love each other. Even the easy way where you're saying, I notice "how handsome my / brother is." He's not demonized in this way. That there is this exchange between the two of you, and then you're texting him pictures later on, whales and roadside motel you stayed in as kids. I find it a poem that's subtle about the experience of anger and resentment between people who are siblings and who clearly have intimacy and love and are spending time with each other. How did you feel guided into that extraordinary, intuitive capacity to do that in the poem?
LaPointe: I think with this particular poem, it's so simple. It's so autobiographical. Where my brother pulling away and disappearing from the family as he had and did, all I could do was reach out and reach out and reach out. I used to call him and I sent him photos, sent him text messages over and over. And I think when someone is pulling away from you, instead of being angry — because I wanted to, I wanted to scream at him and tell him he was being a coward and tell him all these things and fight — but when someone's just pulling away and so actively disappearing from your life, that's the wrong thing to do.
I just wanted to show him that I was here, and that I was his sister, and that I still exist. And I was just sending these messages and this love out into a void because he never responded to the texts. He never called me back after that last meeting. But yeah, it was just very autobiographical of, this is what I'm doing on this road trip by myself driving back up the coast and trying to reach out to him and reach back for him.
Ó Tuama: I find myself thinking about the ways within which the title can go in multiple directions, "What He Should Have Had." You know, he's talking about what he wanted to have had in the exchange between the two of you. But then there's ways in which you are looking at his life in a broader context and thinking what he should have had: life and a sense of change and opportunity as well.
LaPointe: Right. We have the list of material things that he believes he should have had, and he's quite angry about it. But then to end on the image of the fish — there's a lot of compassion for my brother in this poem…
Ó Tuama: Completely.
LaPointe: …and in I think all of the brother poems. But this one, particularly with "What He Should Have Had," that is in direct conversation with the last line of this idea of a fish-shaped hole in us. As Coast Salish people that's devastating. And so, in a way, I'm trying to say that I wish my brother didn't have that. I wish he didn't have that deficiency in him, that he was so angry that he's denying his identity as a Coast Salish man.
Ó Tuama: Yeah. Throughout the book. I really grew to like him. I really appreciate it when he turned up. And that's because you like him, and that comes across so clearly in the relationship because there's warmth.
LaPointe: Yeah. [laughs] That's good to hear. He's a likable brother.
Ó Tuama: [laughs] And then, my last question was what's next? Are you working on some new stuff or are you continuing to do loads of promo of Rose Quartz?
LaPointe: Yeah, I am working on new poems right now. They seem to all be very beachy. [laughs] I think that it's an interesting thing to move away from the Rose Quartz poem, which I just fell into this world of story and fairytale and kind of spells and magic and to move through, I think all of the grief and trauma that is also in Rose Quartz. And to move away from that, and all of my poems lately have been about the ocean and also probably about grief, but also joy. And then, how I think — I think it's important to have poems that have joy in it.
At a recent reading, my mom and dad came, and my dad doesn't often come to my readings and he's very open and honest about that. He's like, "Sometimes it's really hard as your dad, as the dad who raised you to sit in the audience and hear some of this." And I was like, "Valid. That's so totally valid. You never have to come to another reading if you don't want to." And he came to a reading where I read a couple of the new poems and he came up and he was like, "That was my favorite poem I've ever heard," this new poem.
And I thought it was kind of a love poem or a poem about joy, but it was also pretty dark. I think I can't avoid that. But he was like, "No, that's what was so special about it." And I just burst into tears in public. I was like, "My dad liked a poem. That's so amazing." And I think that it's impossible to — in writing poems that are heavy — like, I'll set out to write a love poem, "I'm falling in love with a surfer. I'm going to write a poem about that. That's so cool." And then all of a sudden in considering joy and sitting by the ocean, how can you not consider microplastics and rising water levels? And then all of a sudden, this poem about joy and love becomes something bigger. And I'm writing some beach poems, some surf poems, and some poems about the end of the world. [laughter]
Ó Tuama: Yes. The weight and the levity together, I think, is often very important in poetry. I mean, actually coming back to "What He Should Have Had" is that there is such levity in that. There's the kind of, "he said/she said" nature of it. That you're tying into those dialogue dialectic poems. "We never had a yacht / you mean one of mom's boyfriends did I poke." You're poking at the Bloody Mary, but you're also poking at him in a certain sense, in that kind of intimate knowledge of each other. Just say, "That's not true or that's not the way I see it." In the midst of that poem, which is filled with tenderness and grief about what's impending there is levity as well.
Sasha, it has been such a pleasure to talk to you. I love the artistry of skill in the crafting of the poems as well as what the poems point to through their skill and craft and form. Yeah, just wonderful.
LaPointe: Thank you so much for taking the time to read the poems.
Ó Tuama: My pleasure. Of course. I'll be continuing to keep an eye out for anything you publish.
LaPointe: Awesome. Thank you so much.
[music: "Praise the Rain" by Gautam Srikishan]
Books & Music
Recommended Reading
Music Played