Living the Questions: Live!
What questions are you holding in yourself and for our world?
At this live Zoom event, Krista and Lucas Johnson, who leads The On Being Project's social healing initiatives, turn toward questions before us in this year of rupture and see what possibility they might open for shared life — even as we disagree on much; even through tumult and uncertainty.
Guests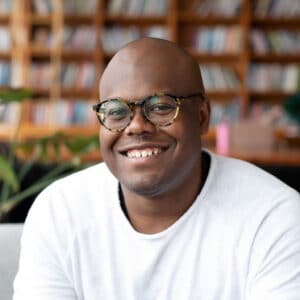 Lucas Johnson leads The On Being Project's work in social healing as Executive Director of Civil Conversations and Social Healing. He is a community organizer, writer, and a minister in the American Baptist Churches. Read his full bio here.