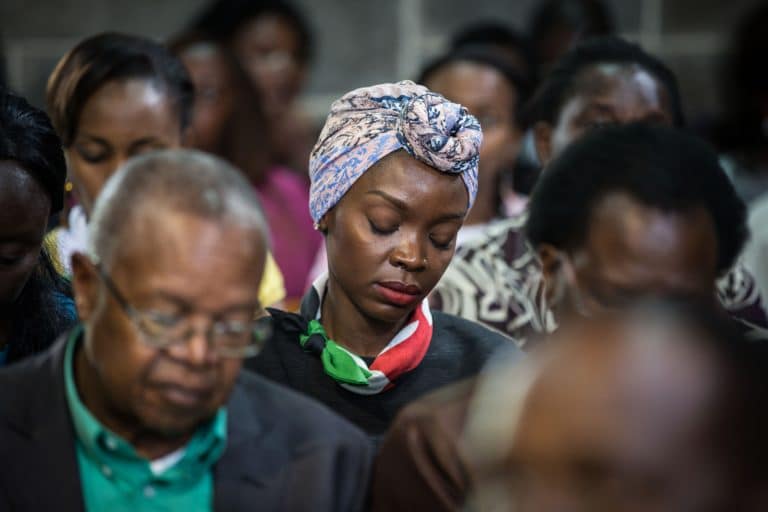 Other Worlds Await You
These days I find myself more and more drawn to how things fall apart. Individual lives given to loneliness. Families coming undone at the seams. Communities on the brink. Entire blocks of humanity demonized and banished.
Drawn to love, I am. But if we want a love that is raw and real, we have to be willing to sit with suffering. Unless we hold this thorny crown of suffering in our embrace, stare it deep in the eyes, probe it and open it, and explore the structures that produce it, there is little moving forward.
Maybe it's because I am a teacher. Perhaps it's because I am a parent. Or that I aspire to be a friend. I often sit with those whose dreams have been dashed, crashed on the shores of a cruel reality. Putting my arms around those whose world has ended — or so it seems.
Here were a few words that came to me when I think of these friends:
Wipe your tears
child
It's not the end of the world.

It's the end of a world.

Beyond this world,
many worlds there are

It's not the end of the world.
It's the end of the world
you've known.

Other worlds await you.

Worlds you'll inhabit
Worlds you'll create.

Mourn now,
my child.
Mourn this world
coming to an end.

Grieve the dreams
That will never come to be

Wipe your tears,
child
And dream again.

There are more worlds to come.

After every apocalypse
You will rise again,
my child.

One world ends,
Another begins.

The Jesus of your soul
Now on the cross
Buried under
Will rise again

After this year of sadness
There'll be an ascension

The joy tomorrow
Is already inside
The grief today

Inna ma'a 'l-usri yusra
Fa inna ma'a 'l-usri yusra.

It's not the end of the world
Many worlds there are
Other worlds
Await
Worlds that you'll make
With your hands

Dreams of seeds
Watered with the now tears.