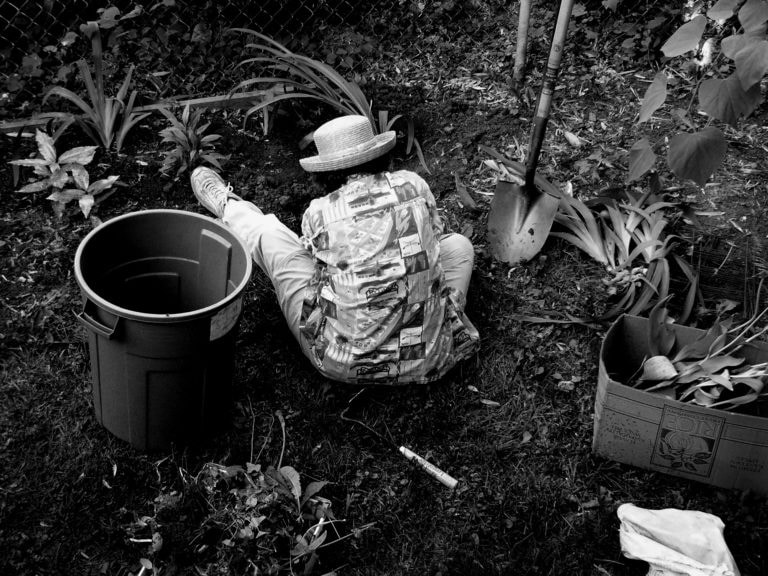 Scars Born of Love
I'm not a gardener, but I know that gardening is full of metaphors for what we must do to live well.
We must enrich and prepare the soil, plant and tend the seeds, weed out whatever stifles growth, and give ourselves fully to the process and the harvest. Our lives are not for us alone. We are here to grow something that feeds others.
Here's a May Sarton poem about gardening that offers a less obvious metaphor, one that seems vital to me. It's about the way a well-lived life needs to be both kind and firm, gentle and strong, tender and fierce.
An Observation
by May Sarton

True gardeners cannot bear a glove
Between the sure touch and the tender root,
Must let their hands grow knotted as they move
With a rough sensitivity about
Under the earth, between the rock and shoot,
Never to bruise or wound the hidden fruit.

(Excerpted from A Private Mythology. Read the full poem here.)
However you name it, so many important things depend on our ability to hold that paradox — from raising a child, to being a good friend or a good teacher, to witnessing on behalf of love, truth, and justice in a world where such seeds often fall on rocky ground.
As Sarton says, we must "pay with some toughness for a gentle world." We may emerge with scarred hands, as Sarton's mother did, but they will be scars born of love.